Role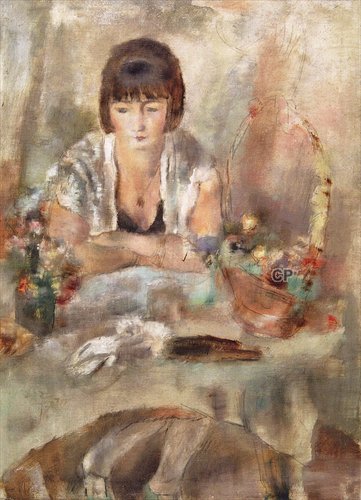 Lucy sitting down to table, Paris 1928
The purposes of the Pascin Board are the following
To save, protect and promote Pascin work.
Install, manage, ensure or support any action or event which may enrich, broadcast and promote Pascin work.
Record all works by Jules PINCAS, named "PASCIN" and all documentation related.
Express any advice related to the authenticity of works which might be submitted to them.
Ensure or support any project to study or survey, publish, make exhibition or conference and more generally any project going to the realization of the subject.
Create and maintain links and relations with any French or Foreign association and/or organism whose subject and/or activity is in keeping with the subject or the activity of the Board, spicially with a view to obtain agreement on partnership,sponsorship ....